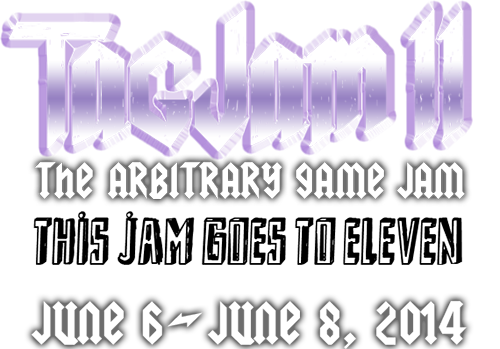 SUBMIT YOUR GAME AT


About
The Arbitrary Game Jam (TAGJam) is a monthly game jam series with rotating hosts where two out of the three themes are randomly generated.
Rotating hosts? Yes. TAGJam is intended to promote small and unknown indie developers. The host chooses the winning game. The person or team who submitted the best game is "tagged" and is responsible for hosting the next TAG!
Random themes?! Yes! A random word generator generates 2 of the 3 themes (the third is chosen by the host). TAG is intentionally arbitrary to encourage outside-the-box thinking and wild combinations.
TAGJam 11 runs from June 6 - June 8, 2014, and is hosted by bunnyhero and Jupiter Hadley. Please use the hashtag #TAGJam11 on social media.
Schedule
All times in Eastern Daylight Time. Click on the time to show in your local timezone.
Links